The 2022 Subaru Love Promise Customer and Community Commitment Award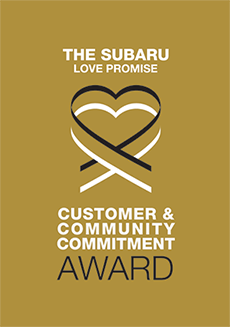 We've been nationally recognized for our dedication to our customers, our community, and the Subaru Love Promise.
We're honored to receive the 2022 Subaru Love Promise Customer and Community Commitment Award. This award nationally recognizes elite Subaru retailers who provide an exceptional customer experience at every interaction with Subaru. These retailers have also demonstrated an outstanding commitment to supporting passions and causes in their local communities in important areas such as the environment, community, health, education, and pets.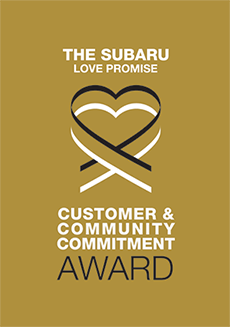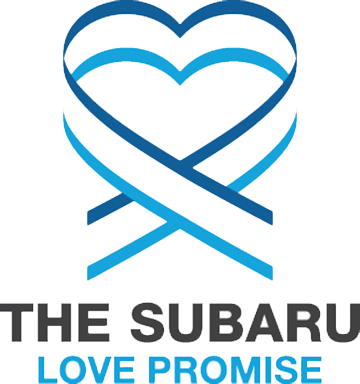 What is the Subaru Love Promise?
Subaru and our retailers believe in making the world a better place and the Subaru Love Promise is our vision of respecting all people. This is our commitment to show love and respect to our customers and to work to make a positive impact in the world.
How is Douglass Subaru dedicated locally to the Love Promise?
AT DOUGLASS SUBARU, WE BELIEVE IN SOMETHING MORE. WE BELIEVE IN BEING A POSITIVE FORCE IN SOMETHING BIGGER. WE BELIEVE IN HELPING OUR COMMUNITY. NOT JUST BY OUR DONATIONS, BUT BY OUR ACTIONS. WE BELIEVE IN SETTING AN EXAMPLE FOR OTHERS TO FOLLOW. WE BELIEVE THE RELATIONSHIPS WE BUILD SHOULD LAST A LIFETIME. WE WILL STRIVE TO ENSURE THAT LOVE IS FELT NOT JUST BY OUR CUSTOMERS, BUT BY ALL. WE DO THIS BECAUSE WE FEEL IT IS THE RIGHT THING TO DO.
HUMANE SOCIETY OF CENTRAL TEXAS, FUZZY FRIENDS RESCUE
LAKE WACO GOLF, TERRACYCLE
CENTRAL TEXAS SCIENCE & ENGINEERING FAIR, PARKDALE ELEMENTARY SCHOOL, LIVE OAK CLASSICAL SCHOOL, WACO MONTESSORI SCHOOL
MEALS ON WHEELS WACO, MISSION WACO- MISSION WORLD, INC.
BAYLOR SCOTT & WHITE BONE MARROW PROGRAM, CARTER BLOODCARE, SUSAN G KOMEN MORE THAN PINK WALK
Love Promise Stories from Douglass Subaru
Subaru and Douglass Subaru believe in making a positive impact on the communities in which we live and work. We uphold that belief through our Love Promise Community Commitment. Every month, we select inspiring stories from customers and partners from around our area who strive to support our collective commitment and feature them here
Douglass Subaru Supports TriWaco - Alivia G
We are so grateful for the support and efforts of Douglass Subaru and their commitment to building stronger and healthier communities. Together, we are helping to make a positive and lasting difference in the lives of so many Wacoans and visitors alike. This year, TriWaco saw over 750 participants and over 1500 visitors to Waco. Douglass Subaru has been a constant supporter of the Greater Waco Chamber and our mission to building a better Waco!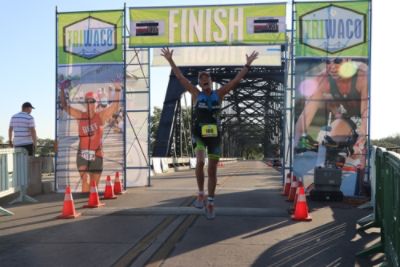 ---
Douglass Subaru Shares the Love in More Ways than One - Rachel S
Meals on Wheels Waco gratefully thanks Douglass Subaru for choosing us as their 2021 Hometown Charity for the third year. The funding we received in the 2021 campaign help us provide over 4,500 meals which will keep seniors healthy, and allow them to stay in their homes. During the 2021 event, the Douglass Subaru team went the extra mile in supporting our work with seniors -- their staff helped deliver meals; they provided us a sparkling vehicle that we used for a week-long holiday gift drive (which yielded more than 150 gifts for seniors); they provided funds for special holiday gifts for the 6 centenarians we serve as well funds for a new senior arts and crafts program. Douglass Subaru employees also donated an additional $4,500 to Meals on Wheels Waco. Douglass Subaru is our perfect community partner as they share the love with our community every day.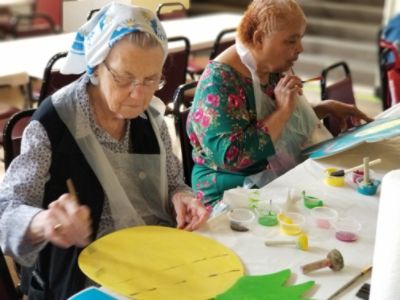 ---
Douglass Subaru Saves Pet Lives in our Community - Janet G
It's not surprising to see that Douglass Subaru has been nationally recognized for their dedication to the Waco community and the Subaru Love Promise. Getting to know Garry and Levy, it is clear that they are committed to giving back in our community. In 2021, Douglass Subaru won the Subaru Love Promise Community Commitment Award. This award nationally recognizes Subaru retailers who are making the world a better place while demonstrating an outstanding commitment to supporting passions and causes in local communities. These efforts are focused in important areas such as the environment, community, health, education, and pets. Fuzzy Friends Rescue is a NO-KILL Animal Rescue saving the cats and dogs of Central Texas for over 23 years. Through generous hearts and hands of people like the staff at Douglass Subaru, we can ensure that animals who come into the care of FFR will not be alone, hungry, sick, afraid or in pain. Douglass Subaru generously sponsored the Heal a Heart Sponsorship for the 2021 Barkin' Ball Gala. The Heal a Heart Sponsor provides 75 heartworm treatments for dogs. Dogs like Gringo. Gringo is a three-year-old Aussie/Sheltie mix. He was passed from one family member to another until he was brought to us. The exasperated owner threatened to take him out and shoot him if we could not help!!! We took him in and found him to be heart worm positive. He has successfully gone through his treatment. As soon as he is altered, he will be ready for his forever home. Like Douglass Subaru, Fuzzy Friends Rescue is making a difference and impacting lives.  Dogs and puppies saved – 13,678  Cats and kittens saved – 4,862  Children reached through our school READ Program - 406  Visits to area nursing homes through our SMILES Program - 2,438  Children touched by our Humane Education Programs - 11,356  Folks made happy – too many to count! By providing heartworm treatments for dogs at FFR, Douglass Subaru can prevent dogs from suffering from the effects of heartworm disease, including:  Persistent cough. Unlike a regular cough or a kennel cough, which is strong and sporadic, a heartworm- related cough is dry and persistent  Lethargy  Weight loss  Difficulty breathing  Bulging ribs Because of Douglass Subaru's dedication to making our community a better place for both humans and dogs, Fuzzy Friends Rescue will continue to provide spay/neutering, vaccinations, heartworm tests and when necessary treatment, microchipping, and most importantly a safe haven as they look for their forever home.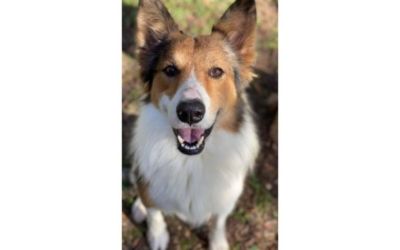 ---
SUBARU JOINS KOMEN FOR THE MOMENTS THAT MATTER - Jeannine O
Thanks to Douglass Subaru's community commitment, Susan G. Komen is providing women and families across the greater Waco area a comprehensive suite of services that address breast cancer on multiple fronts. Komen's unique 360-degree approach focuses on education, research, patient care, and public policy initiatives to make the biggest impact against breast cancer. When a woman hears the words, "you have breast cancer," it's a moment that changes everything. Komen leans in when others look away and is a trusted partner for breast cancer patients and their families. Wherever they live, patients like Sandra and her family can access Komen's comprehensive website and our oncology social worker staffed Helpline to receive emotional support and critical breast cancer education. Komen's navigators will also help patients and their caregivers access quality care and financial resources. Women like Marcy, a 3-time breast cancer survivor and Janet, who is living with metastatic breast cancer, are counting on Komen's on-going commitment to cutting edge research to stay one step ahead of their disease. All patients benefit from Komen's state and national advocacy efforts to make broad, systemic, and lasting changes in public policy that support and protect breast cancer patient rights and access to care. The annual MORE THAN PINK Walk, made possible by local sponsors like Douglass Subaru, provided an opportunity for local breast cancer patients and survivors to gather as a community for support, celebration and for families to remember those they've lost to breast cancer. We welcome everyone to join us in this special and impactful day. With partners like Subaru, Komen will continue to be here so that no one - no matter where you live - has to fight alone.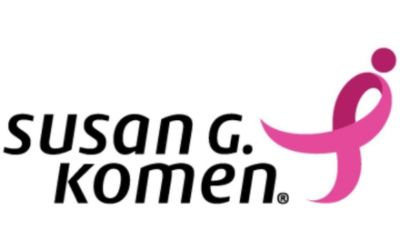 ---
Kitox Love - Jennifer E
Four long years starting in 2017 this momma dog, Kitox, was always on the radar. No one was able to bring her in using several different attempts, until July 13, 2021. She was finally brought in after being found under a house with her puppies. She was scared, protective and tried to escape every single second. Once she and her babies came in the City of Waco vet, Dr. Vallon, Spayed and treated her. Every day the City of Waco and the Humane Society worked with her to get her out of her shell. For a good while she refused and quivered into a corner. Terrified was an understatement. She looked away whenever someone was approaching and refused to look at anyone wanting to try to give her love and attention. This went on for weeks. Eventually, she began slowly walking up to the front desk staff for treats. She began to hesitantly acknowledge us, though she would still cower down when we approached her. We decided to introduce her to the Gentle/Dainty playgroup, these are gentle dogs that we group together in the mornings to play with each other. She started off by standing in the corner watching the other dogs. Slowly she would move around, and eventually she was comfortable enough to sunbathe in the middle of the play group. She slowly became one of those dogs who would help us introduce the scared dogs into play group because she was kind and sweet and would leave them alone when they wanted to be left alone. She would then spend the rest of her days behind the front desk, so she could get extra loving's from the staff. One day she willingly took a treat out of a staff member's hand, this was a huge, huge step forward. In October, with the help of some advertising from a local Subaru event, someone saw a few posts about her. They were interested in fostering her. They would come in a few times out of the week to meet her and get to know her better. Eventually they took her for a day out, she got to adventure and slowly got out of her shell. After that they ended up taking her to their home to foster. She slowly started coming more and more out of her shell. The day when we heard she actually CUDDLED with her foster, there were tears all throughout the City of Waco and the Humane Society staff. This was such a huge step for this sweet girl. Kitox just needed to learn that she could trust humans again. After this huge step, the foster mom came in the following week to adopt, and she is now in her forever home. We just want to thank everyone that was evolved with helping Kitox, we are all forever grateful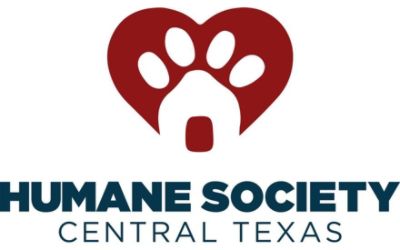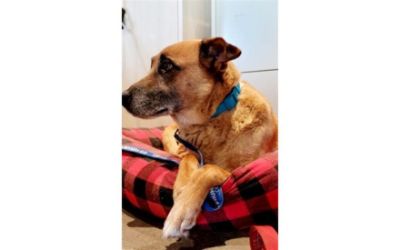 ---
Helping Us Share the Love of Texas Sports Legends! - Bruce G
This summer Douglass Subaru made a Love Promise to the Texas Sports Hall of Fame in Waco to help us continue to honor nearly 400 sports legends from our Lone Star state. The TSHOF hosted its 24th annual Bob Lilly Celebrity Golf Classic, with sports stars like Larry Dierker of the Houston Astros, Billy Joe DuPree of the Dallas Cowboys, the Houston Oilers' Elvin Bethea, Texas Longhorn Bill Bradley and Texas A&M's Tony Frankin and Ed Hargett all joining us for our two day golf event. With their help, we had our most successful tournament ever! Thank you, Douglass Subaru, for your sponsorship and helping us share the love of the greatest names in Texas sports! You truly are the Home of the Nice Guys!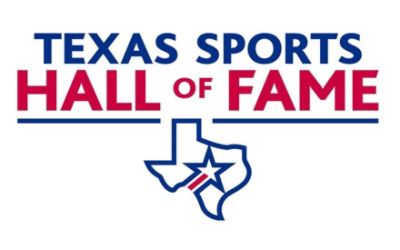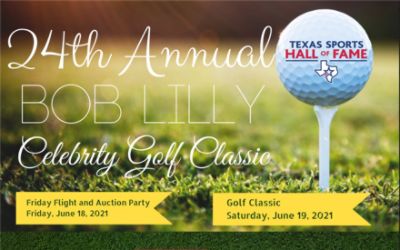 ---
Douglass Subaru' sponsors a benefit concert - Sam C
Douglass Subaru of Waco & WACO FM100, #1 country station, sponsored a benefit concert to support the Lee Lockwood Library & Museum on Saturday June 5th, 2021 at the Grand Lodge of Texas in Waco. Randy Rogers, Singer-songwriter, acoustics concert, is a well-known Texas country singer who has sellout crowds everywhere he performs. Randy was interviewed on WACO 100's Zack & Jim's morning radio show, KWTX-TV Channel 10 (6 & 10 news), Waco Tribunes ACCESSWACO, Shooter 92.9 FM & Kicker 99.3 FM about the concert. Additionally, we had billboards all over the area advertising our sponsors & the concert. In Randy's interview with the Waco Trib. he said," I'm proud to be helping out the Scottish Rites folks and doing my part for the Lee Lockwood Library & Museum. After the year we have all had...it feels good to do my part". The Grand Lodge of Texas, main auditorium can hold over 3000 seating, the Lee Lockwood Library has several venues as well, from 330 to over 700 seating. As pointed out in the Waco Trib article, this was the second in a series of concerts to support the Lee Lockwood Library & Museum. The first, also sponsored by Douglass Subaru of Waco, was a performance by country singer-songwriter Holly Tucker. The Holly Tucker concert was cancelled due to COVID-19 last year and rescheduled for May 8, 2020. We, at the Lee Lockwood Library & Museum, can not begin to express our sincere appreciation to Douglass Subaru of Waco for their support of our Library/Museum. Corporate supporter like Douglass Automotive Group provides the cement that keeps our community together.
---
Sharing the Love with Homebound Seniors - Debbie K
Douglass Subaru is definitely the home of the nice guys! Proving their support of vulnerable older adults in our community, they have selected Meals on Wheels Waco as their hometown charity for the Share the Love Event for three consecutive years. The donation we received in 2020 alone helped us provide over 3,000 meals to isolated, homebound seniors during the early months of COVID-19. They even made sure we received the check as quickly as possible to help cover the cost of meals even as the demand for meals went up because of the pandemic. The Douglass Subaru team also showed they cared about our seniors by helping to deliver meals and groceries and opening their business as a drop location for pet food and gift items during the Christmas holiday. Kudos to Garry Ely and his team. Douglass Subaru is a perfect community partner.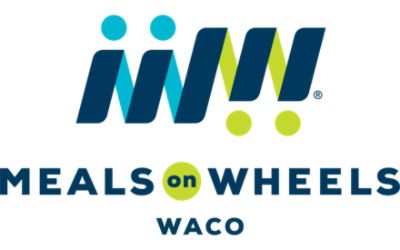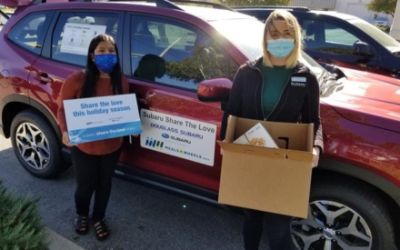 ---
Susan G. Komen More than Pink - Jeannine O
SOMEBODY LIVED BECAUSE OF YOUR SUPPORT. Thanks to everyone at Douglass Subaru for your sponsorship of our 2020 VIRTUAL MORE THAN PINK WALK. You inspired fundraising that exceeded our goal and allowed us to celebrate more than 50 breast cancer patients and survivors. Your continued commitment to the Komen mission is creating peace of mind and lifesaving solutions in our community and across the globe. We look forward to partnering with you again in 2021! With gratitude, Jeannine, Kelly & the Komen team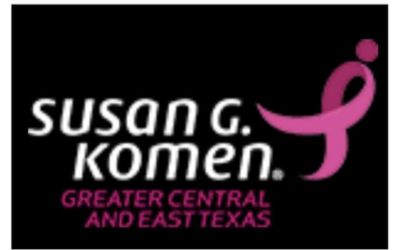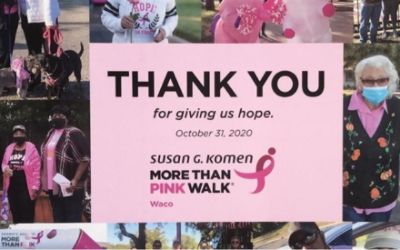 ---
Central Texas Food Bank - Tara S
I want to say a huge THANK YOU for your participation in the Subaru + Feeding America partnership. Because of you, we'll be able to create over 163,000 meals for Central Texans. COVID makes your support more important than ever! Since the onset of COVID-19, the Food Bank has distributed nearly 1.2 million pounds of pre-packaged product at our drive-thru mass distributions. We chatted with Joe Garcia, a first time recipient of food assistance at a recent distribution. After his wife was furloughed, they have had to cut back to keep food on the table for themselves and their energetic five year old son. "I've known about the Austin's Food Bank," Garcia explains. "I never really thought about it…I took it for granted, because I never needed anything like this; like what we need right now." The face of hunger has grown to look like more and more of our neighbors. Your gifts allow us to continue to serve community members like Joe and his family when they need us most. "It makes me grateful and it makes me happy that I don't have worry about how am I going to put food on the table. It just helps out." We are so grateful for Subaru's support and we hope to continue this partnership in the future!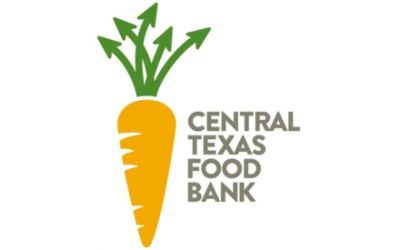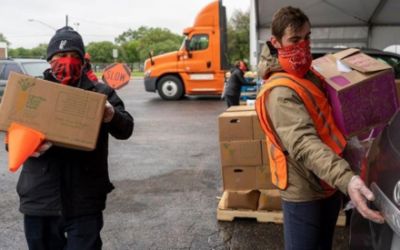 ---